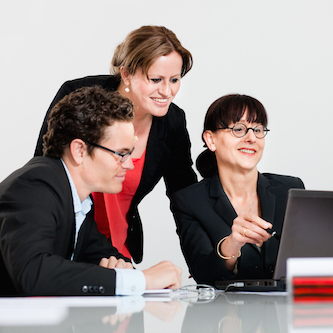 Human resource consulting
1a Zukunft is your partner for high-caliber staffing. We work with you eye to eye.
Our years of experience and trusting, cooperative relationships mean that we've come to know the special needs of our customers and candidates.
Method
1a specialization
Get an idea of our successful job placements and past projects. We'd be glad to supply you with further references upon request.
Find out more
1a tips
Though most of our clients are businesses, we're always open to the needs, desires and interests of our candidates.
Find out more
Information for 1a customers
We'll accompany and advise your business through the entire search and placement process.
Find out more
Information for 1a candidates
We offer you the support and guidance you need on your long-term career path.
Find out more